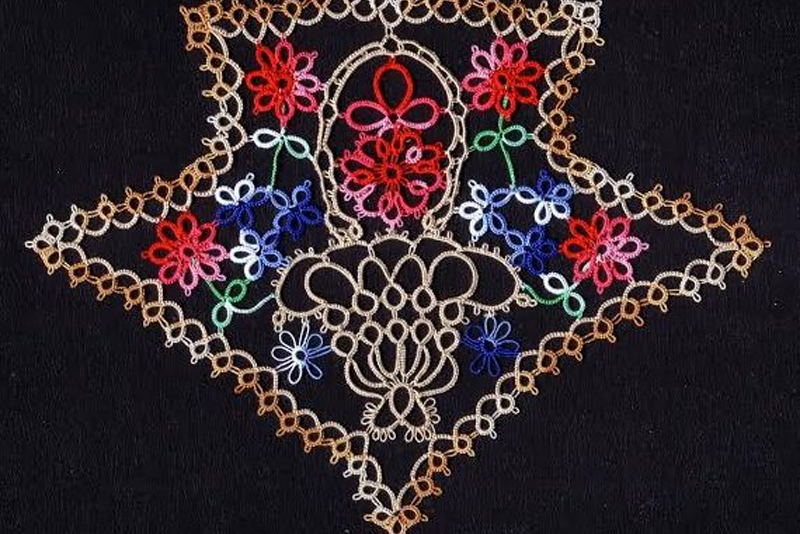 Here are the top ten articles for the Tatting Site! These rankings are live and get reset at the beginning of each month, so check back often to see what your fellow visitors are most interested in!
1.
Onion Ring Motif Vintage
This is an interesting exercise in diagramming and writing patterns. An antique German tatting book which has only photos no text, "Die Schiffchenarbeit" offers a challenge. This pattern uses the onion ring tatting elements so often found in antiue patterns.
2.
Tomiko Morimoto Tatting Lace Lesson Book 2018
Tomoko Morimoto's new book, Tatting Lace Lesson Book" is a great teaching tool filled with lots of inspirations. Check out the great square doily with negative space in the back of the book.
3.
Il Lavoro Chiacchierino Series
Here's an update on this long-running series of tatting books produced by Mani di Fata is a treasure trove of traditional tatting patterns.
4.
Filigree Necklace - Susan Phillipo
Filigree Necklace - Susan Phillipo, This is a very simple pattern made up entirely of a simple spit ring pattern.
5.
Japanese Needle Tatting
You will need patience to master this needle tatting technique. Unlike shuttle tatting and traditional needle tatting, the tool does not hold a supply of thread with which to work. Instead, Japanese needle tatting functions more like crochet in that it draws continually from the ball of thread.
6.
Bicolor Needle Tatted Rings
Bicolor rings using needle tatting and two different colored threads wrapped alternately.
7.
Treble Tat Stitch - Nineta Caruso
Ninetta shares her technique of creating a tatting stitch which gives the appearance of treble crochet stitches in tatting.
8.
Emblem Tatting - Mikami Gaku
Mikami Gaku, a tatting student of Yuuko Terachi, has published an interesting booklet with seven lovely tatting designs.
9.
Measuring the Picot by Muskaan
A tool called a picot gauge is used to measure the length of a tatted picot.
10.
Drop Earrings - Daniela Mendola
Daniela's earrings are so cute and easy to tat up. This pattern has but 2 rings and a chain. The earrings are beaded.
Be sure to visit the
Tatting Archives
for all the articles!
Editor's Picks Articles
Top Ten Articles
Previous Features
Site Map