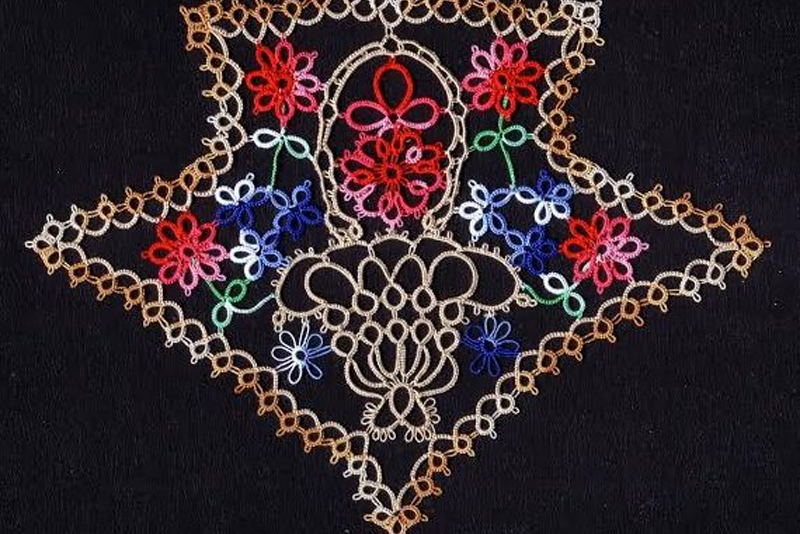 Here are the top ten articles for the Tatting Site! These rankings are live and get reset at the beginning of each month, so check back often to see what your fellow visitors are most interested in!
1.
Il Lavoro Chiacchierino Series
Here's an update on this long-running series of tatting books produced by Mani di Fata is a treasure trove of traditional tatting patterns.
2.
AJ Sutton Bridal Bag
A bridal bag to tat shared by AJ Sutton.
3.
Japanese Needle Tatting
You will need patience to master this needle tatting technique. Unlike shuttle tatting and traditional needle tatting, the tool does not hold a supply of thread with which to work. Instead, Japanese needle tatting functions more like crochet in that it draws continually from the ball of thread.
4.
Oval Shuttle motif
Norma Benporath (1900 - 1998) designed lovely tatting patterns which were published by SEMCO in the pre- and during the WWII years. This pattern caught my attention because of its oval shuttle-like shape. It is from the Home Beautiful Tatting Book #4
5.
Interlocking Tatted Rings
Instructions for interlocking tatted rings appeared in the Young Ladies Journal,1869. This method was revived and reprinted in Tatting Knots and Notes, Nov. 1992 by the late Doretha Albee.
6.
Mystery Doily Restored - Patty Dowden
Recently, this mysterious doily was rediscovered on Intatters and caused a commotion. I was so pleased to know that even after more than a decade this doily is still being studied and worked by tatters. Patty Dowden of the Intatters discussion group on this doily, has prepared a new set of diagrams
7.
Cluny or Petal Tatting
Here are the basic steps for cluny tatting.
8.
Imported Designs of Tatting Book #77 861
Imported Designs of Tatting Book #77 Vintage Designs Modernized List of patterns diagrammed and modernized. pg. 10 pattern 861 intriguing edging
9.
Bicolor Needle Tatted Rings
Bicolor rings using needle tatting and two different colored threads wrapped alternately.
10.
2020 IOLI Lace Heritage Contest
Note from IOLI about the 2020 Lace Contest.
Be sure to visit the
Tatting Archives
for all the articles!
Editor's Picks Articles
Top Ten Articles
Previous Features
Site Map