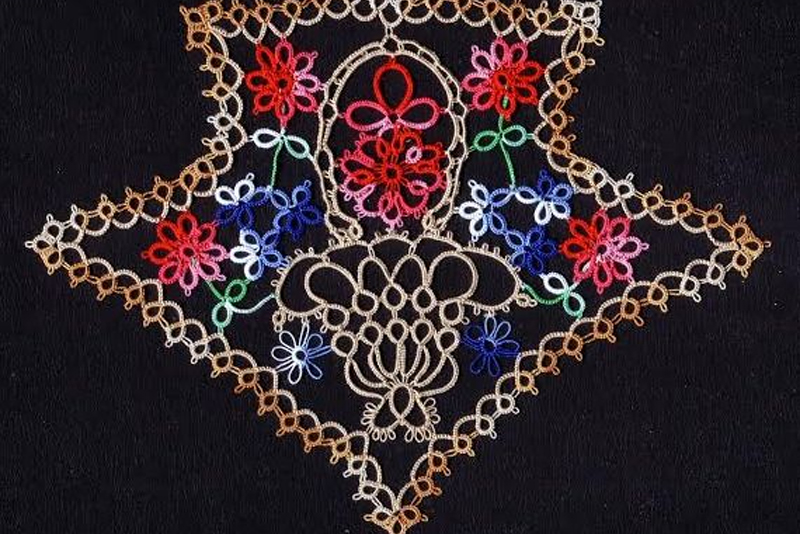 Here are the top ten articles for the Tatting Site! These rankings are live and get reset at the beginning of each month, so check back often to see what your fellow visitors are most interested in!
1.
Tatting events
The Fringe Element in Canada shares news of tatting events
2.
Hees Book 5 Edging 7
Hees Book 5 Edging 7 Here a double line on the upper side makes it look as if there is a second row of tatting which attaches to the scallop section. However, the order of tatting makes its possible to tat this design in one pass
3.
Annie Helling Tatted Edge
Tatted edging using faux and true rings by Annie Helling from the Needlecraft Magazine year unknown Oct. pg. 10
4.
Beaded Bracelet By Dagmar Pezzuto
tatted beaded bracelet by Dagmar Pezzuto 2018
5.
Cartier-Bresson Frivolite
Cartier-Bresson Frivolite, a vintage tatting booklet of 66 pages with instructions and patterns.
6.
Il Lavoro Chiacchierino Series
Here's an update on this long-running series of tatting books produced by Mani di Fata is a treasure trove of traditional tatting patterns.
7.
Tatted Tricorn Edging WB12/1956
Workbasket Dec.1956 pg. 29 Tricorn pattern. It is not a neat and tidy design. There are decorative picots and very stretched joining picots. Plus dimpled rings.
8.
Donna Hamby's Lace on Glass
Donna Hamby's Lace on Glass 2005 Ornament prepared for the Online Tatting Class.
9.
Workbasket Edging April 1948
Workbasket April 1948 pg.13 A simple edging to tat but it has lots of possibilities. This will tat up quickly, too.
10.
Patchwork - Iris Niebach
A new book by Iris Niebach with 20 new designs are presented as "patchwork pieces" which the tatter may assemble in many patterns.
Be sure to visit the
Tatting Archives
for all the articles!
Editor's Picks Articles
Top Ten Articles
Previous Features
Site Map